2019 TRANSITION CENTERS BEST PRACTICES CONFERENCE
march 28, 2019
Pomaika'i Ballrooms at Dole Cannery - Iwilei
Working with the Department of Education, the K. Mark Takai Foundation and our Military partners, The Hawaii Business Roundtable held the second Transition Centers Best Practices conference on March 28, 2019 at the Pomaikai Ballrooms.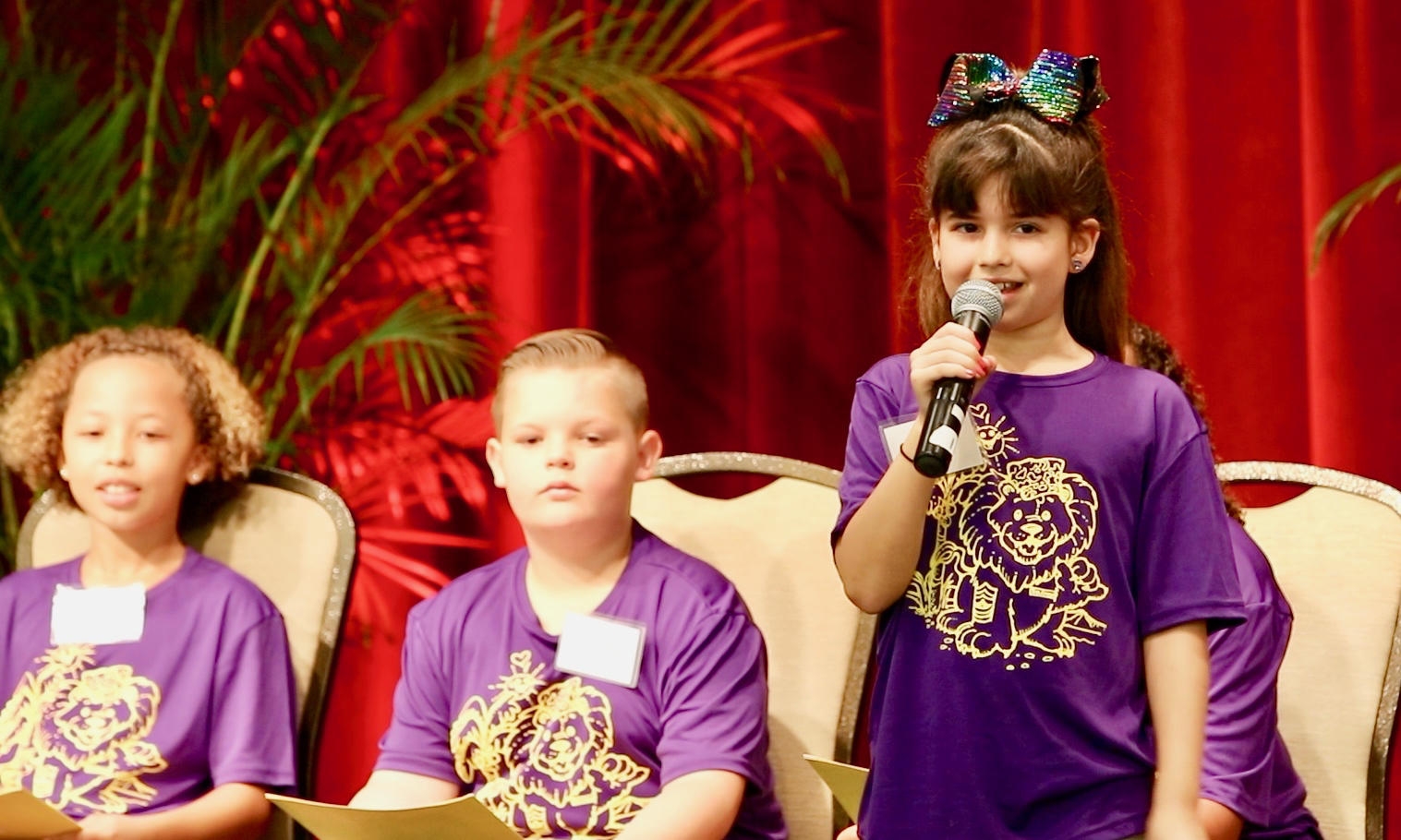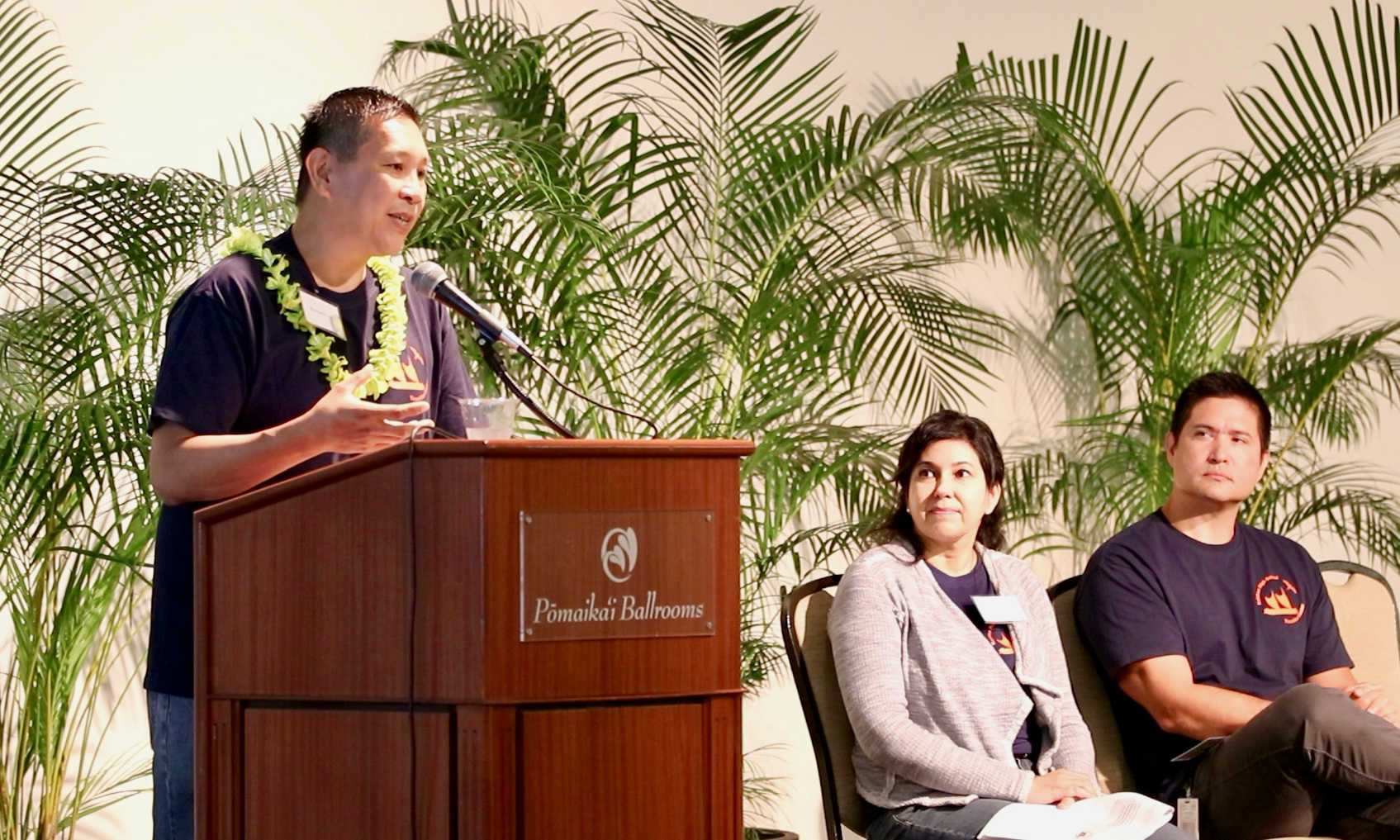 Transition Centers in our public schools were designed to support our newly arrived military-dependent students. These Transition Centers are making a difference in the lives of our military children and families. Over time, the Transition Centers have expanded their role and are providing the same safety net for all school children who have transient living circumstances. This expanded role has resulted in more schools developing Transition Centers to help their students.
This year the Best Practices Conference featured presenters from Solomon Elementary School, Ewa Makai Middle School, and Kalaheo High School. The student mentors and faculty advisors shared their best practices to promote and improve Transition programs at primary and secondary level schools.
Please check back for more details on the 2020 conference!
sponsored by:
FUTURE FOCUS IV
Hawai'i Innovation Initiative's Forum on Sustainable Agriculture, Food Security, Cybersecurity & More
October 10 & 11, 2018
Hawai'i convention Center
A conference on emerging technologies, federal resources and opportunities available in Hawai'i's growing innovation ecosystem.
Mission
To provide Hawai'i entrepreneurs, businesses, educators, innovators, researchers and students:

with an introduction to federal, national and international resources available to support their innovation activities

with a venue to showcase their innovation activities and research to an audience from Hawai'i and beyond

To develop an awareness and interest in the innovation start-up community in Hawai'i as a viable investment opportunity

To create a level of awareness in the community of the innovation economy in Hawai'i and its potential to become a major economic sector
Attendees
Entrepreneurs, researchers, UH students, startup business owners

Government, community leaders and educators

Out of state leaders and investors
Potential Speakers/Participants
Federal Agencies

National Companies

Funders/Investors

International Companies
Goal
The goal of this two-day conference is to invite government leaders to share their expertise and resources, and to engage researchers, scientists, private sector innovators and technology accelerators - to foster greater collaboration in research and in technology transfer and commercialization efforts in Hawai'i.
sponsored by:
2018 TRANSITION CENTERS BEST PRACTICES CONFERENCE
MARCH 29, 2018
Hawai'i okinawa center
The Hawaii Business Roundtable and the State of Hawaii's Department of Education held its first annual Transition Centers Best Practices Conference in March 2018. Take a look at the video below for highlights from the conference.
About 14,000 children enrolled in Hawaii's public school system are military-dependent children - the highest per capita in the nation. Joint Venture Education Forum (JVEF), a partnership between the United States Pacific Command (PACOM) and the Hawaii Department of Education (HIDOE), work together to ensure relocation for military-dependent children receive the support they need during their school transition.
Newly arrived military-dependent students are introduced to School Transition Centers to help them acclimate into their school community. The Centers conduct student orientation and campus tours for the students and their families; allowing the students to express their concerns, ask questions, familiarize themselves with school policies, services, and get to know the staff.
Transitioning to a new school can be a challenge for many children. Leaving everything they are accustomed to and the uncertainty of making new friends can take a toll, emotionally and socially. These centers provide a safe and stable foundation for all students. As a way to make students feel comfortable, they are able to have their lunch in the center until they are well adjusted to their routine. In addition, some centers offer peer-to-peer mentoring, where the student is introduced to a peer partner who will help them get acquainted with other students and make new friends.
In 2017, partnerships between Hawaii 3R's, the Military Affairs Council, the Hawaii Business Roundtable and the Hawaii State Department of Education announced their transition center initiatives will be in honor of late Congressman K. Mark Takai, who was a staunch advocate for Hawaii's students and supporter of military-dependent students throughout his career.
Future transition centers that benefit from this effort will be known as a "Takai Transition Center" and will feature the following pledge.
As a member of the K. Mark Takai Transition Center Network, we:
Understand the challenges that are an inherent part of matriculating into a new and unfamiliar school environment;

Welcome all students transitioning into our school, including military-connected students, and will support and sustain them throughout their time in our school community;

Recognize and honor our military personnel for the contributions and sacrifices they make for our defense and the preservation of our rights, and the sacrifices of our military families to support them;

Value the added richness and experience that students from varied cultural and social backgrounds bring our school community; and

Commit to providing high-quality supports though dedicated resources via the establishment and sustained operation of a transition center on our school campus.
A special thank you to our sponsors!
FUTURE FOCUS III
THE HAWAII INNOVATION INITIATIVE'S FORUM ON ASTRONOMY, SPACE EXPLORATION, CYBERSECURITY & MORE
FUTURE FOCUS II
THE HAWAII INNOVATION INITIATIVE'S FORUM ON MEDICAL RESEARCH, CYBERSECURITY & MORE
OCTOBER 5 & 6, 2016
HILTON HAWAIIAN VILLAGE WAIKIKI BEACH RESORT
Click here to view the program
sponsored by:
FUTURE FOCUS I
THE HAWAII INNOVATION INITIATIVE'S FORUM ON ENERGY, CYBERSECURITY & MORE

September 23 & 24, 2015
Hawai'i convention center
Sponsored by